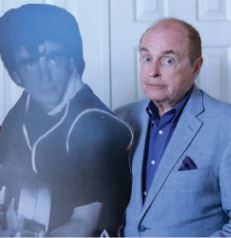 Pat McMahon is an award-winning icon in the Valley. Pat has shaped fun and happy unforgettable memories in the minds of thousands of children while growing up watching and attending the longest running kids show in television history, The Wallace and Ladmo Show (between the years of 1954 -1989). McMahon joined the show in 1960, creating and playing many controversial characters like the most well-known spoiled kid Gerald, Boffo the clown, who hated kids, Aunt Maude the hip granny, and even donned a wig and false bushy eye brows to become a lead rock and roll guitarist named Hub Kapp and the Wheels, recording several singles and appearing on the Steve Allen & Joey Bishop Shows. The show's humor was often critical and topical, actually a pioneer to Saturday Night Live!
McMahon has been in Phoenix broadcasting from the day he arrived in Arizona after his stint in the army. He has worked at KRIZ, KOY, and KTAR radio stations—serving as program director, disc jockey, and talk-show host, among other positions.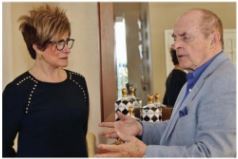 His career is in full bloom today as the anchor on the morning show Daily Mix on channel 7 AZTV Broadcasting, featuring daily fresh stories and engaging personalities talking about what's happening in Arizona.
Pat also continues entertaining and MC'ing many charity events here in the valley. He has a show, God's Show, on starworldwidenetworks.com.
He is married to Duffy McMahon Ph.D. for over 30 years. Duffy has her own presence in broadcasting where she talks about love, life and sexuality, which she believes combine as a total human experience. Listen to her show My Life Happens on StarWorldwideNetworks.com
____________________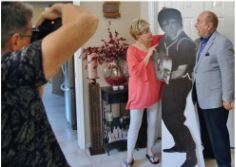 Note: The most interesting thing I learned about Pat McMahon is that his parents were Vaudeville actors and he traveled with them the first 12 years of his life. Now that explains everything!!!  BK
______________________
For a peek into the personal life of Pat & Duffy McMahon, go to the Barbara's Picks YouTube channel to watch the entertaining chat with Pat and Duffy and step into their unique and fun home.
Barbara Kaplan with Pat and Duffy McMahon Part 1
Barbara Kaplan with Pat and Duffy McMahon Part 2