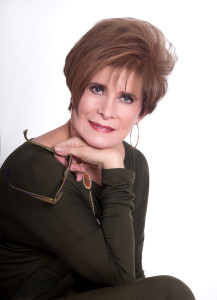 Voted Top 5 Interior Design Firm 2022 Ranking AZ
FEATURED COLUMNIST IN            MAGAZINES & NEWSPAPERS
Phoenix Home & Garden
TRENDS magazine
Green Living Magazine
Stroll in Paradise Valley

Scottsdale Tribune
City Sun Times
Art was probably the first word I said as a baby… or so it seems. My parents were antiques importers and I grew up with 18th and 19th century incredible artifacts.
It wasn't until I was in my 30's and sold my home – which was filled with these glorious masterpieces – to buy a new contemporary home that I realized I no longer wanted to live with old, fragile, expensive antiques. I realized that these pieces were my heritage, but they were not me today or my taste any longer and I now loved more contemporary art and furnishings. So I sold everything I owned – and I mean everything – and moved into my new contemporary home with nothing, just bare necessities, and lived that way for about a year. I gave myself time to breathe without the burden of irreplaceable antiques. I wanted to see how I would feel waking up without my beloved pieces. Well, I loved the feeling… I felt free!
This began my design journey of self-discovery. It was tough and it was fun!"
So I practiced what I preach. I realized over the years working with my clients that I wasn't decorating a room. I was helping people express themselves through their design choices. On my journey of design discovery, I had to look at my choices with new eyes and be open to all possibilities. I had to ask myself questions like "Can I live with this?" "Will I still like it in a week or a year?"
This philosophy is discussed in my book "The Bajaro Method." It has expanded in three decades of working in the design industry. My interior design approach focuses on combining beauty and well-being. I believe true "interior" design comes from within ourselves. Once you understand what is meant by "Rooms Have No Feelings, You Do," you will see how The Bajaro Method can help avoid expensive mistakes, prevent buyer's remorse and, most of all, create a personal healing environment – all without self-doubt. My holistic journey.
"I like to serve as the catalyst to make that happen for my clients."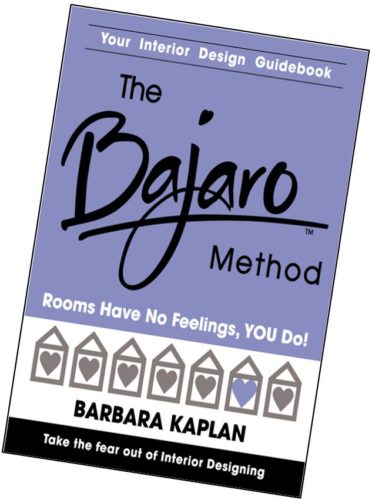 The next evolution of my design life came with the creation of Barbara's Picks in June, 2015. I knew the vendors I worked with are the "Best of the Best." They have such knowledge! They expect the very best of themselves and their projects. I wanted to share that with my clients and people interested in creating a luxurious lifestyle. Sometimes these experts are not expert at marketing themselves however. Barbara's Picks does the marketing for them and with them. As well, I believe there is tremendous power in "community."
"Barbara's Picks is a community of professionals and like-minded consumers."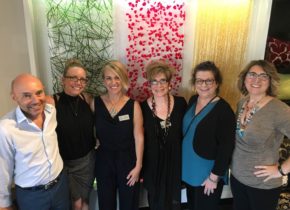 Barbara built a website – BarbarasPicks.com – an exclusive online directory listing quality companies that a consumer can browse to find the perfect fit in products as well as customer service. She supports the website with a wide ranging social media campaign promoting the members, events and industry knowledge. This website, also teaches people how to create beautiful environments that are personal expressions that make them happy, comfortable and create wellness and well-being at home and at work…a true holistic experience.
This new venture has energized me and refreshed my love of the design industry and the entire process of working in the design and lifestyle industry. Every day is a new adventure!
Graduated from the Fashion Institute of Technology in New York City.
Interior Designer on Madison Avenue, New York City.
Established Design Dimensions, a holistic interior design firm in Phoenix, Arizona.
Creator and author of The Bajaro Method: Rooms Have No Feelings, YOU Do! 
Created certification for design and lifestyle professionals in The Bajaro Method.
Established Barbara's Picks On-line Resource Directory for designers and consumers to connect to the "Best of the Best" quality design & lifestyle companies.
Consultant for design and marketing with design and lifestyle companies to promote and connect them with consumers.
Design and lifestyle journalist for local weekly and monthly newspapers and numerous Valley-wide magazines.
Lifestyle Editor for Trends Magazine spotlighting current design and lifestyle products, people and places.
Speaker and creator of Interior Design Seminars and Events
Past president of International Furnishings and Design Association and Women At The Top. Barbara is a lifetime member of American Society of Interior Designers, Industry Partner of American Society of Interior Designers, and other industry related organizations.
Devoted her career to growing and raising the level of professionalism in the interior design world.
Empowering people to feel comfortable "being their own 'interior' designer."
Interior Design for Holistic Living Consultant. C

reating

Healing Energy Through Designed Environments…A Healthy, Beautiful Way of Living.
Creator of YourZoomRoom.com. Barbara enhances backgrounds,  image and market presence when on video-conferencing calls for individuals and businesses. Interior design consulting over Zoom.