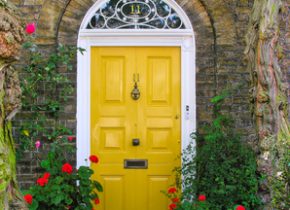 Many homes today, especial those with open plans, don't have formal entries. You open the door and step into a room. This makes the outside area of your front door even more important. It is the place people wait for you to open the door and be invited in. Your guests' attitude begins here. It sets the tone as to how they will feel in your home.
At my front door, I have created an actual entry. I've put a bench on one side, and an entry table and mirror on the other side. Potted plants and a fountain finish the look.  When I entertain, I often put candles, flowers or a theme accessory on the table to express a more welcoming feeling.
How do you feel when you approach someone's front door? Do you look for the bell? Is it easy to find? More importantly, is it clean? We don't think about cleaning our door bells. However, the doorbell may be the first thing people touch as they enter our domain.
Here are some questions you might like to consider about your home's outside entry:
What does your front door look like?
Does it represent the architecture of your home or the style of your interior?
What condition is it in?
Is the door handle one you would like to touch?
Does the handle go with the door design?
Is there a door mat?
What condition is it in?
What story does it tell?
Here's a helpful hint about door mats. Buy an over-sized mat and turn it at a 90-degree angle. This way, people have a few more steps to wipe their shoes. Make sure it's the kind of mat that really captures the dirt from your shoes. The dust and dirt that enters our home from our shoes is what soils and destroys carpets. If dirt is caught outside, we have less to clean later.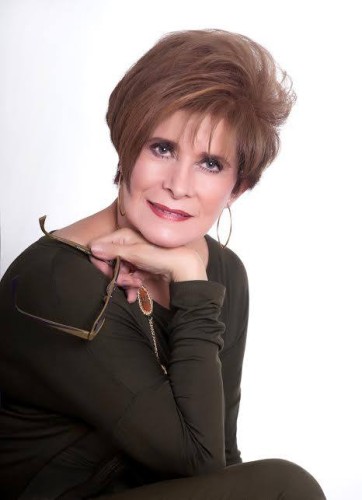 At night, lighting is important. You can light the entry from a chandelier above (which is harder to clean) or you can place sconces on the walls. Use just enough light to illuminate the path to the front door. Drama can also come from well lighted plants.
If you haven't already, I encourage you to experience what it's really like to come into your home by the front door. See how your guests feel. You might like it so much you will decide to pull your car into the garage and come in through your front door all the time.
And remember, rooms have no feelings, YOU DO!