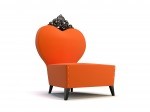 "Staging" is a term traditionally used by designers and realtors for creating a desirable setting that will appeal to buyers and will motivate them in purchasing a home. However, this is not the only reason!
Often after I have staged a home with the furnishings of the current homeowner, I hear, "If I had known my home could look this good, I wouldn't have wanted to move." This always saddens me and inspires me to wonder, "Why wait?" Hopefully they will apply this valuable awareness in their new home. Knowing most people can't look at their home with eyes of a decorator or designer, I believe everyone should have a design consultation for their new home and then on an as-needed basis. Just like we have annual check-ups at the doctor, we often need a professional opinion.
It is the same experience walking into a model home because it is decorated not only to appeal to your desires for the home but also for the "lifestyle" staged. Why not do this for yourself, now!
As an interior designer, once I get to know my clients, I see the possibilities that will make a room look and feel best for the people who live there. However, so often we do not see that for ourselves. We focus on the furniture pieces we have and possibly don't like anymore. We are tired of the accessories we have seen for so long. We need to look at our homes with fresh eyes. I call this "refreshing" your environment.
In our current housing situation many people may not be living in homes of their choosing. Some are reluctant to put more money into their homes because the value has diminished. I believe that you are the most important consideration. Invest in you! If you are staying in this home for a while, do some things that will make a difference for you to be happy and don't focus on what the house needs.
This is a great opportunity to start to refresh. Begin by walking through your home and:
Give away or sell anything you don't like

Throw away anything that is broken

Get rid of anything too dirty to clean (the biggest offender is silk flowers and plants)
Now you are on your way! Next, either re-arrange the furniture or if it is easier for you to see the empty room, start over by taking everything out and bring back one piece at a time. Keep looking with fresh eyes. You can either close your eyes and open periodically, turn around and back again or walk out and return a moment later. When you get overwhelmed stop and come back later.
You don't have to bring everything back. Use only the pieces you still want to live with. Some of the pieces might look better in other rooms and there may be pieces elsewhere in the house you can bring in. Don't forget the great pieces you put away in cupboards because they were too good to use. Now is the time to enjoy them!
Remember, rooms have no feelings, YOU do!