Escape into the

World

of Design and

Lifestyle in Luxury
Have you ever felt like running away to indulge in beauty and luxury? To experience the freedom of fun and relaxation while window shopping and seeing creative ideas? To enjoy eye candy and touch therapy? Have you ever wanted to escape for a few hours to discover your "inner" designer? This can all happen when you are on a tour with Barbara's Picks! And there is no charge!
Join us on our Design & Lifestyle Escape Shopping Tours. Our private, chauffeured, luxury vehicle will drive us to our selected vendors of the day. We are serving champagne and having fun. I will personally be your guide, along with other professional interior designers to answer your design questions. I will proudly introduce you to the wonderful vendors I work with for my clients. You will love the unique experience of seeing both retail and wholesale showrooms from the designers perspective…where and how design happens. And this is all free!
You will be welcomed with open arms and smiles by these talented and creative vendors. They will give you a personal tour of the unique inside workings of their businesses. You will hear about their services and see their products. They will explain how they can help you achieve your dream spaces and answer all your individual questions. Additionally, you will find treasures and discover the right people to help with the challenges you face while decorating your home. A design & lifestyle tour like no other! And as a gift to you, on each Design & Lifestyle Escape Shopping Tour only, you will have the opportunity to make purchases at special discount prices. 
These are in addition to the usual discounts extended to Barbara's Picks. Bring a friend or two to enjoy it with you. This is a unique opportunity never before available to the public in this way. And we will have fun! Because, rooms have no feeling, YOU do!
Reserve your seat now for our exclusive Design & Lifestyle Escape Shopping Tours! You can come as many times as you like. Please RSVP so we can reserve your seat. Space is limited! There is no cost!
---
Keep coming back…we are adding new tours everyday! We would also love to customize a tour for you or your group! Welcome realtors, designers, any special group professional or social, including bridal showers, birthdays, conventions, corporate functions, dine around, wine tasting or any special occasions. Coming soon, watch for our "Girls Night Out Escape Shopping & Dinner Tours"!
---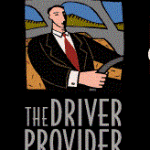 The Driver Provider is the preferred transportation for Barbara's Picks.  
---
We're working on the Winter Tours. Check back soon for new information!
Save
Save