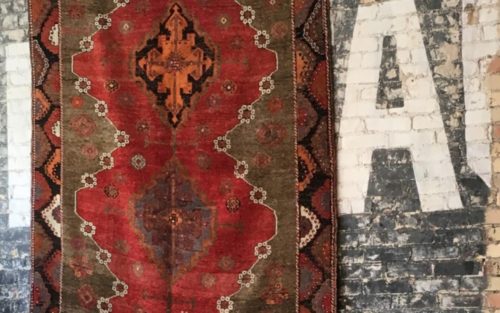 Advice from experts is just one of your benefits of being part of Barbara's Picks.
Here
is advice from David Neishabori of Azadi Fine Rugs on how to preserve your antique rugs. If you have additional questions, comment on this post and we'll get your answer!
"Rug preservation is reserved for only the rarest examples of antique rug artistry because any alterations of them could diminish their artistic excellence. Reserving the original structure and ensuring its longevity is of utmost importance. 
Persian rug
 preservation, like other art forms, attempts to stabilize the rug without changing its current condition.
The most common parts of an antique rug that need repaired are:
Rug Ends
The extended fringe ends is where the knots were tied originally. You should never vacuum over fringe.
Rug Edges
A rug's edge wears away the quickest and normally repairs are done within days. All repairs need to be done by hand, not by machine.
Holes
Punctures, tears, and breaks will result in larger holes if left unattended. New breaks, cuts, tears, and the like are inexpensive jobs when caught early.
Field Wear
This occurs from abrasion or usage, like walking on the rug. Normal wear can also occur when rug edges are turned under, wrinkled and not laying flat or even.
While the repairs above are not everyday issues, spills and regular cleaning are important every day preservation to keep your investment looking new.
Spills
Immediately treated spills can avoid stains. Using a moist, clean cloth, blot from the edges toward the center. Use hair shampoo if soap is needed, as the wool is similar to human hair. Avoid scrubbing or using any home remedies. Attend to flooded rugs immediately by taking them outside to dry, or for larger rugs, a water vacuum can be used.
Everyday Cleaning
It's best to interfere as little as possible with the natural lanolin of Persian rugs by avoiding dry cleaning, steam cleaning, moth-proofing. Instead, have your rug tumbled by a professional oriental carpet cleaner every five to six years. For lower pile rugs, daily or weekly cleaning with a non-suction vacuum cleaner is sufficient."